Bio Green Ohio is a family owned company that holds customer service as our priority.

Beyond service, our approach to treating your lawn care or trees and shrubs is focused on using a Bio Green USA product. This is an all-natural, bio-based fertilizer product. We use a more conventional or hybrid approach to controlling weeds. We select products that will use a "Least Toxic Pesticide BMP (Best Management Practice)." This means that least toxic chemical options are utilized and no unnecessary chemicals are applied or used where they are not needed.
Organic Lawn Care Service
When you request a quote from us, we quickly provide a summary of our business and online pricing for the size of your treated lawn. The next step is that we like to meet with you on your lawn. One of our licensed technicians would meet with you to walk your lawn and talk about the plan for your property for the year. Throughout the season, information of progress and feedback will be provided with each treatment that is stored on your account portal. We welcome each of our customers to speak with their technician constantly throughout the season. All of us at Bio Green Ohio are passionate about keeping the environment and waterways safe for future generations.

Our Lawn Care fertilization packages are tailored to your individual landscape needs. Our normal season program is 6 steps, each helping to build the overall health of your grass plant and improve the soil or food web of your lawn naturally. We can tailor the treatments to accomplish what your desire is for your lawn. Each of our rounds will have us individually spot spraying weeds, unless you direct us differently. Our product is slow release. We normally see improvement in the thickness of your lawn forcing out weed opportunity with each treatment.

Lawns that have been on our program for more than one entire season have limited amounts of herbicides used. There are also other services we offer for your lawn. We offer the prevention of grubs, or help with post grub treatment, we also offer the treatment for insects in your lawn, including flea and ticks. Lastly, we offer a product of moisture management to help keep your lawn green throughout the hot summer months.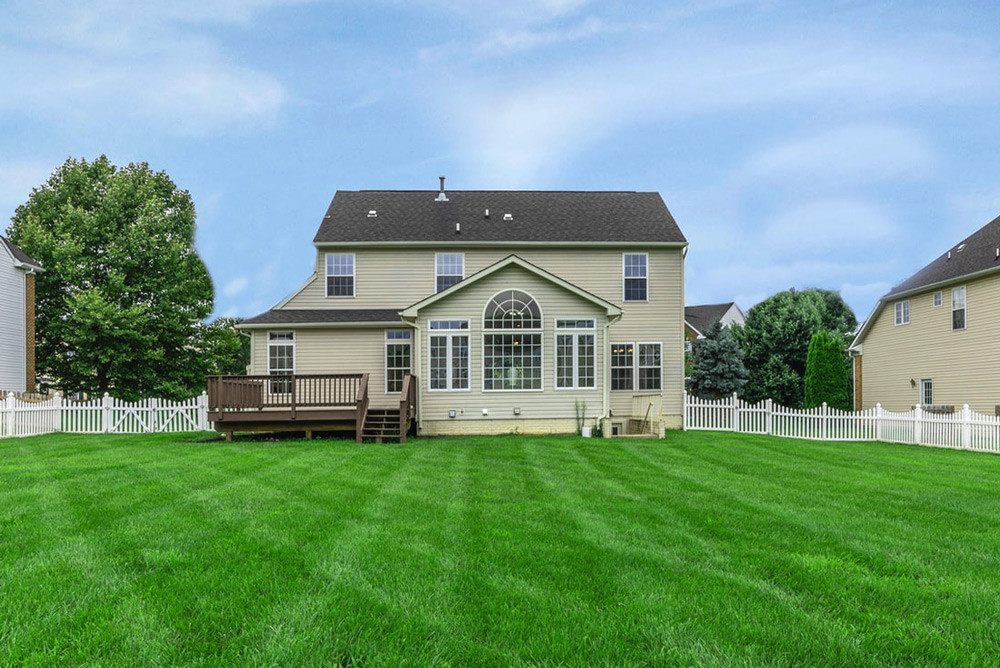 Lawn Care Services
QUICK CONNECT
Why Choose Bio Green Ohio?
Family Owned Local Business
Our Commitment To Customer Service
Environmentally-Friendly Fertilizer That Performs
Our Fertilizer Feeds The Soil Food Web
Safe For Waterways
Referral Discount
24/7 Secure Customer Portal
Resource For Customers
Licensed And Insured
Trained/Certified Technicians
Contact Us, Or Request a Quote
If you are interested in our service and would like a free quote, or you would simply like to inquire more information about our services please fill out the short form below and we will get in touch with you soon. Give us a call at (614) 764-2260.
"*" indicates required fields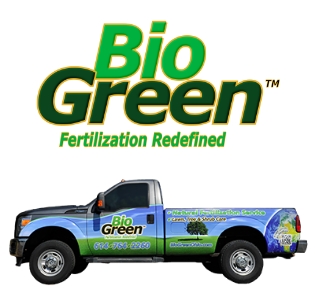 Bio Green Ohio Service Reviews
Norman Lanier
---
David is awesome! Totally reliable and committed to doing an outstanding job for his clients! His products are super effective and eco-friendly. I have used 3 or 4 lawn services over the last 14 years, and after 3 applications by David, my lawn now looks better than it ever has!
Tom Potter
---
I am starting my fourth or fifth season with Bio Green Ohio and have been pleased since day one as I continue to be today. Prior to this, I had used the two well know companies here in Columbus. I was dissatisfied with them both for lack of attention and nonexistent responses when I called or sent a letter. I felt that I was only a number to them and they demonstrated zero interest in working with me other than to have their telemarketers call on a regular basis to up sell another service. So, when I decided to hire another company, I did a lot of research and Bio Green had very strong reviews and is why I chose to go with them. From the start, it was obvious they cared and were interested in what my needs and concerns are. It also is very refreshing that when the Technician is out, he will talk with you if you have any questions rather than the other folks who seem to run a marathon to get in and out as quickly as possible. My lawn has some challenges that Bio Green inherited and has been working hard to remedy. The great thing is that whenever I reach out, the response is immediate and Dave has made several trips to examine and study the issues at hand to determine the best course of action. I cannot overstate how happy I am and would highly recommend Bio Green Ohio to anyone who is looking to replace their current company or new to hiring a Lawn Care Service.
Dave
---
I contacted Bio Green 2 years ago after losing 20% of my lawn to fungus. Dave came out and assessed my lawn and offered his advice. After 2 years and with Bio Green my lawn looks better than it ever has. The other HUGE benefit (that I didn't realize at the time) their process doesn't use harmful chemicals that can hurt your children and pets. I won't trust my lawn to anyone else.
Dan Dragin
---
We had lots of dandelions and other weeds that decided to pop up as everything came in to bloom. Lori went out to the house to give an estimate same day I requested, and scheduled service shortly thereafter. Lawn looks great, and I'm happy that I am not using toxic chemicals for treatment. Thanks!!
Eduardo Collazo
---
Dave and Lori are truly the best! I wasn't seeing results doing my own fertilizing, not to mention all of the weeds and I started to explore alternative options. When I found out that the stuff they use is all natural and safe for my furry buddy I was sold. They were out at my house within days of my request and overnight it seemed that all of the weeds had vanished. My favorite was the personalized note that Dave left on my invoice with some pointers. Very satisfied and strongly recommend!!
Brenda Reddy
---
So far Bio Green has lived up to it's billing. We're not sure our yard has ever looked as good as it does right now. With two dogs it was important to us to find a company who used natural fertilization. We are very happy with our decision to use Bio Green.
Diane Hunter
---
Customer service is top-notch! They are quick to respond and take action. They use products I feel good about using and are very knowledgeable. They use the same care with my referrals.
Ryan Sibley
---
Biogreen has done a great job on our lawn! We have been thrilled with the service they provide, and it's nice to know that their product is safe for kids and pets.