Mosquito Control in Grove City, Ohio
BioGreen is proud to offer environmentally friendly mosquito control in Grove City, OH
A novel tool to combat Aedes mosquitoes that transmit Dengue, Chikungunya, Yellow Fever and Zika virus
Dengue, Chikungunya, Yellow Fever and Zika virus are rapidly spreading mosquito-borne viral diseases. They are difficult to diagnose and treat, and mosquito control is the only option to stop transmission.
Aedes mosquitoes are difficult to control as they lay their eggs in very small breeding sites and have become resistant to chemical insecticides. The In2Care® Mosquito Trap attracts and kills Aedes females with novel green ingredients that target both mosquito larvae and adults. It is the first to exploit the concept of 'autodissemination', resulting in an effective kill of mosquito larvae in breeding sites surrounding the Trap.
In2Care Mosquito Station Video
In2Care® Mosquito Traps can be placed outdoors at a recommended density of 1/400 m2 (10 Traps per acre) and be maintained every 4 weeks using refill sachets. The product lends itself perfectly for use in vector control programs, particularly in hotspot areas, and by professional pest management companies for Aedes mosquito control services at resorts, hotels and residential sites.
Safeguarding  Grove City, Ohio from Aedes aegypti
Aedes aegypti mosquitoes pose a significant threat as carriers of diseases such as Dengue, Chikungunya, and Zika viruses. These mosquitoes are attracted to small man-made breeding sites and exhibit unique egg-laying behavior, spreading eggs across multiple sites to minimize risks for their offspring.  Grove City, Ohio, faces the challenge of mosquito control, but with the innovative In2Care® Mosquito Trap, effective solutions are within reach.
The In2Care® Mosquito Trap capitalizes on the egg-laying behavior of Aedes aegypti by employing a strategic approach called "autodissemination." This method involves contaminating the female mosquito's body with a larvicide. As the mosquito visits breeding sites around the trap, she unknowingly spreads the larvicide, effectively targeting and eliminating larvae in these cryptic breeding areas. By interrupting the mosquito's lifecycle at the larval stage, the In2Care® Mosquito Trap plays a crucial role in mosquito control.
Implementing In2Care® Mosquito Traps in  Grove City, Ohio can yield several benefits for mosquito control efforts:
Targeted Control: The In2Care® Mosquito Trap effectively targets Aedes aegypti mosquitoes, specifically addressing their unique breeding behavior. By interrupting their ability to reproduce and spread offspring to multiple sites, the trap contributes to a significant reduction in mosquito populations.

Larval Elimination: By utilizing the autodissemination method, the trap ensures that virtually all mosquito larvae in the vicinity of the trap are exposed to the larvicide. This comprehensive approach helps control and eliminate larvae before they mature into biting adults, reducing the risk of mosquito-borne diseases.

Cryptic Breeding Site Control: Aedes aegypti mosquitoes have a tendency to utilize small, hidden breeding sites, making traditional control methods less effective. However, the In2Care® Mosquito Trap's autodissemination mechanism targets these cryptic breeding areas, providing a viable solution for effective control.
In  Grove City, Ohio, where mosquito control is essential for public health and well-being, implementing In2Care® Mosquito Traps can be a valuable addition to existing control strategies. These traps provide an innovative and environmentally friendly solution to combat Aedes aegypti mosquitoes and reduce the risk of disease transmission.
It is crucial to emphasize the importance of community involvement in mosquito control efforts in  Grove City. Residents can play a role by eliminating potential mosquito breeding sites on their properties, such as containers that collect standing water. Regular inspection and maintenance of areas prone to water accumulation can help minimize the mosquito population.
By combining community participation, traditional control methods, and the strategic implementation of In2Care® Mosquito Traps,  Grove City, Ohio, can create a more resilient and mosquito-free environment for its residents.
How Do In2Care® Mosquito Traps work?
The In2Care® Mosquito Trap is made of durable plastic and uses water with an odor lure to attract egg-laying Aedes mosquitoes. Once inside, mosquitoes contact the specially treated gauze near the water surface and get contaminated with a larvicide and a fungus. We exploit the fact that Aedes like to divide their eggs over multiple sites; by letting them fly out of the Trap whilst carrying larvicide on their legs. They transport the larvicide and contaminate several breeding sites around the Trap. In this way, we can kill larvae in small and hard to find breeding sources. The mosquito also gets infected with an insect-specific fungus that kills her before she can spread disease.
A multi-impact tool:
Kills all larvae inside the Trap
Kills larvae in surrounding breeding sites
Kills exposed mosquitoes
Stops virus development
An environmentally friendly mosquito solutions in Grove City, OH
Grove City, Ohio gets its fair amount of mosquitos in the summer. Insecticide resistance has become a major problem in countries infested by Aedesmosquitoes. Area-wide insecticide fogging is still being used but is showing limited efficacy and major impacts on non-target organisms. This necessitates a switch to more sustainable, environmentally friendly vector control. The In2Care® Mosquito Trap is the first Trap that uses a biological control agent to kill mosquitoes. It deploys an US-EPA-approved fungus that kills the mosquito several days after infection and can prevent disease transmission. The Trap larvicide is US-EPAapproved and WHO-recommended for mosquito control and use in drinking water. Both bioactives have short halflives and pose very low risks for non-target organisms.
In2Care® Mosquito Traps deploy a small dose of bioactive mixture in an enclosed point-source environment that is specifically attractive to mosquitoes. Only tiny amounts of larvicide will get spread to other breeding sites (mostly small man-made containers), which is enough to kill mosquito larvae (as <10 ppb PPF works well) but not enough to cause risk for non-target organisms like fish or mammals. In this way, our Traps offer an effective mosquito control option without drastic use of chemicals in the entire environment.
In2Care Station Improves Conventional Mosquito Control
Published & Field validated Results 
Field efficacy studies were performed in Trinidad, Cayman Isl and Florida, USA. The Manatee County Mosquito Control District tests for US-EPA registration used local strains of Aedes aegypti and albopictus. Results confirmed that the fungus effectively kills mosquitoes several days after gauze exposure (graph A), which allows them to also disseminate larvicide to other sites before dying. There were massive reductions in adult mosquitoes produced in other sites near the Trap; >80% were inhibited from emerging as adult mosquito (graph B).
See all results at: http://www.bioone.org/doi/full/10.2987/17-6642R.1
In2Care® Mosquito Traps were initially developed and scientifically validated in our mosquito laboratory using wild-type Aedes colonies (www.parasitesandvectors.com/content/7/1/200). The Trap deploys a very special type of gauze developed by In2Care. It holds the bioactives via electrostatic binding forces, which enables a high dose transfer when mosquitoes make contact and causes high levels of mortality
Refer to Source: http://www.pnas.org/content/112/39/12081.full.pdf).
Field efficacy studies were performed in Trinidad, Cayman Isl and Florida, USA. The Manatee County Mosquito Control District tests for US-EPA registration used local strains of Aedes aegypti and albopictus. Results confirmed that the fungus effectively kills mosquitoes several days after gauze exposure (graph A), which allows them to also disseminate larvicide to other sites before dying. There were massive reductions in adult mosquitoes produced in other sites near the Trap; >80% were inhibited from emerging as adult mosquito (graph B).
See all results at: http://www.bioone.org/doi/full/10.2987/17-6642R.1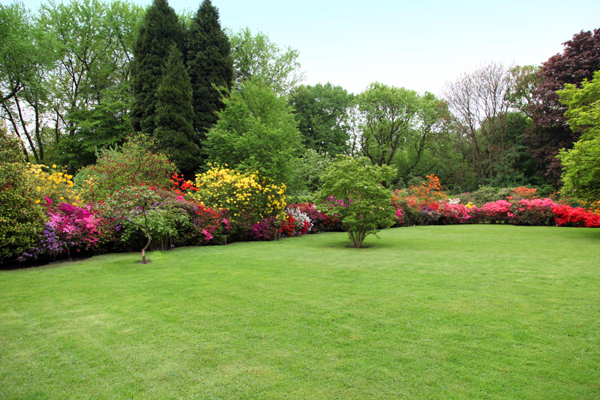 Lawn Care Services
Tree & Shrub Care Services
QUICK CONNECT
Prepaid Discount For Seasonal Lawn Care
Prepay for the entire season by Feb 15th and get 10% off all seasonal Lawn Care service, Tree and Shrub service and Pest Control service! Payment must be received by February 15th!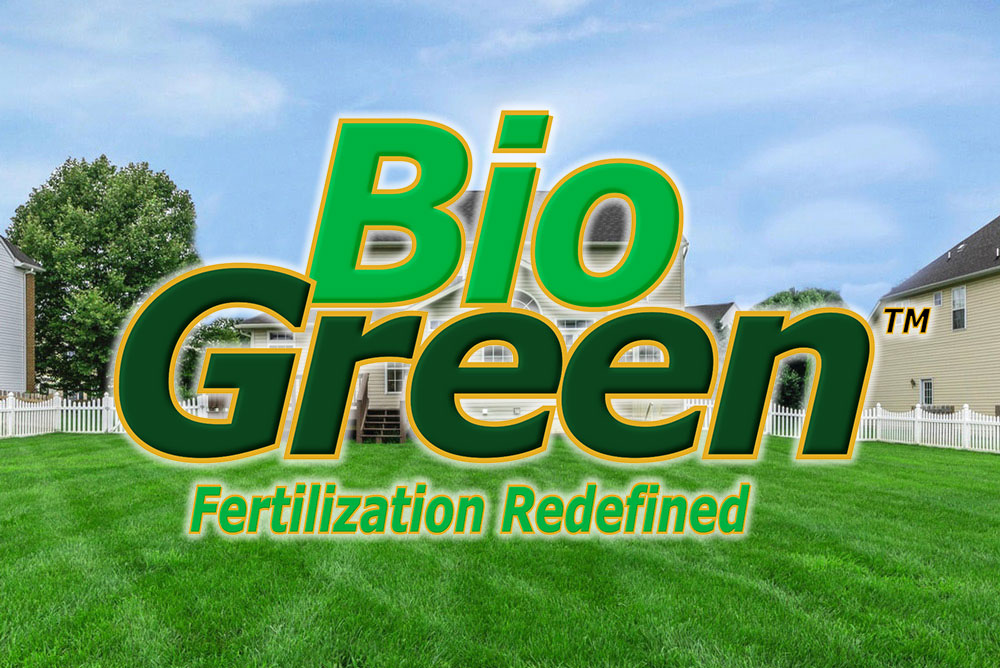 Why Choose Bio Green Ohio?
Family Owned Local Business
Our Commitment To Customer Service
Environmentally-Friendly Fertilizer That Performs
Our Fertilizer Feeds The Soil Food Web
Safe For Waterways
Referral Discount
24/7 Secure Customer Portal
Resource For Customers
Licensed And Insured
Trained/Certified Technicians
Contact Us, Or Request a Quote
If you are interested in our service and would like a free quote, or you would simply like to inquire more information about our services please fill out the short form below and we will get in touch with you soon.
Give us a call at (614) 764-2260.
"*" indicates required fields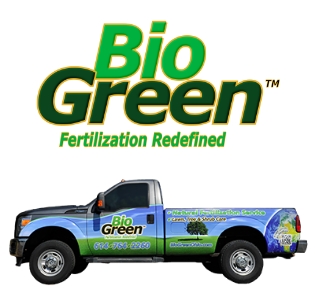 Bio Green Ohio Service Reviews
Norman Lanier
---
David is awesome! Totally reliable and committed to doing an outstanding job for his clients! His products are super effective and eco-friendly. I have used 3 or 4 lawn services over the last 14 years, and after 3 applications by David, my lawn now looks better than it ever has!
Tom Potter
---
I am starting my fourth or fifth season with Bio Green Ohio and have been pleased since day one as I continue to be today. Prior to this, I had used the two well know companies here in Columbus. I was dissatisfied with them both for lack of attention and nonexistent responses when I called or sent a letter. I felt that I was only a number to them and they demonstrated zero interest in working with me other than to have their telemarketers call on a regular basis to up sell another service. So, when I decided to hire another company, I did a lot of research and Bio Green had very strong reviews and is why I chose to go with them. From the start, it was obvious they cared and were interested in what my needs and concerns are. It also is very refreshing that when the Technician is out, he will talk with you if you have any questions rather than the other folks who seem to run a marathon to get in and out as quickly as possible. My lawn has some challenges that Bio Green inherited and has been working hard to remedy. The great thing is that whenever I reach out, the response is immediate and Dave has made several trips to examine and study the issues at hand to determine the best course of action. I cannot overstate how happy I am and would highly recommend Bio Green Ohio to anyone who is looking to replace their current company or new to hiring a Lawn Care Service.
Dave
---
I contacted Bio Green 2 years ago after losing 20% of my lawn to fungus. Dave came out and assessed my lawn and offered his advice. After 2 years and with Bio Green my lawn looks better than it ever has. The other HUGE benefit (that I didn't realize at the time) their process doesn't use harmful chemicals that can hurt your children and pets. I won't trust my lawn to anyone else.
Dan Dragin
---
We had lots of dandelions and other weeds that decided to pop up as everything came in to bloom. Lori went out to the house to give an estimate same day I requested, and scheduled service shortly thereafter. Lawn looks great, and I'm happy that I am not using toxic chemicals for treatment. Thanks!!
Eduardo Collazo
---
Dave and Lori are truly the best! I wasn't seeing results doing my own fertilizing, not to mention all of the weeds and I started to explore alternative options. When I found out that the stuff they use is all natural and safe for my furry buddy I was sold. They were out at my house within days of my request and overnight it seemed that all of the weeds had vanished. My favorite was the personalized note that Dave left on my invoice with some pointers. Very satisfied and strongly recommend!!
Brenda Reddy
---
So far Bio Green has lived up to it's billing. We're not sure our yard has ever looked as good as it does right now. With two dogs it was important to us to find a company who used natural fertilization. We are very happy with our decision to use Bio Green.
Diane Hunter
---
Customer service is top-notch! They are quick to respond and take action. They use products I feel good about using and are very knowledgeable. They use the same care with my referrals.
Ryan Sibley
---
Biogreen has done a great job on our lawn! We have been thrilled with the service they provide, and it's nice to know that their product is safe for kids and pets.
Quality Mosquito Control in Your Area!
We provide the quality mosquito control throughout Columbus, Ohio and the surrounding areas. Call us now to get a quote or schedule service.
Bexley
Blacklick
Buckeye Lake
Columbus
Delaware
Dublin
Gahanna
Galena
Grove City
Hilliard
Lewis Center
Marysville
New Albany
Pickerington
Plain City
Powell
Sunbury
Upper Arlington
Westerville
Worthington
Mosquito Control Grove City
Average rating: 0 reviews