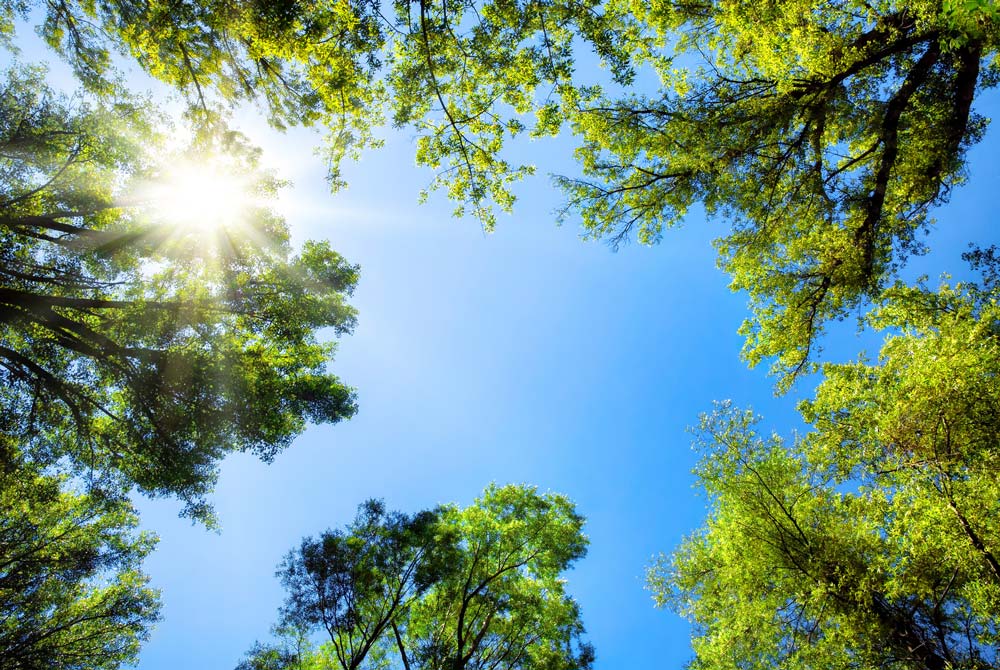 Why Should You Fertilize Your Trees?
November 30, 2021
Why is Lawn Fertilizer Necessary?
Fertilizing your lawn is necessary in order to keep your soil and grass healthy
Improve Turf Quality and Grass with Fertilizer
Fertilizing your lawn is an important part of making sure that it looks its best. Even if you have a lot of trees on your property, or have a lot of rain issues, your lawn will probably still benefit from fertilization. In fact, the nutrient-rich soil created by this process can lead to all sorts of health benefits for the grass itself. Applying the fertilizer is essental to a healthy lawn, and you'll be able to enjoy a beautiful lawn all year around.
Lawn and garden fertilizer helps improve overall turf quality and growth rate. It is formulated with a root builder to enable the plant to absorb the nutrients it needs from soil at a steady rate. Fertilizers can also be used to correct any nutrient deficiencies in your lawn. This results in a stronger, healthier lawn for you and your family.
Fertilizer is the best way to ensure that your lawn is nutrient-rich and lush. It can improve soil structure, boost root development in plants, and help fight off insects and disease. Of course, not all fertilizers are created equal, so it's important to choose the right fertilizer to emulate the desired result.
Nutrient Rich Organic Fertilizer
Bio Green® is a complete nutrient fertilizer. This means that it contains or makes available through natural processes, the widely known macro nutrients; Nitrogen, Phosphorous and Potassium. Bio Green® also contains the micronutrients which are essential for plant growth.
At Bio Green, we believe that if we take care of the plants and soil, they will take care of us. By using our high performance Bio Green® products, you are contributing to the health and well-being of all of those around you as well as your local communities downstream. Our products are engineered to produce outstanding results from the ground up, without the harmful side effects of pollutants.
The Power of Nitrogen as Fertilizer
The easiest way to get your grass the nitrogen it needs is with a measured dose of Bio Green's oganic fertilizer. We are a trusted name in lawn care products that is pet and child friendly! This convenient, time release fertilizer feeds eagerly waiting plant roots for up to three months. Simply scatter it on your lawn once or twice per year and your grass will stand tall and thick from early spring until late fall.
When nitrogen enters the body of a plant through its root system, internal plant processes rev up. New growth, in the form of shoots, occurs within hours of nitrogen application. This is especially effective on actively growing grasses, including bentgrass, ryegrass, Kentucky bluegrass and Fescue. You'll likely need to mow more often in the coming weeks after application of a high nitrogen fertilizer.
To promote new growth, a high nitrogen fertilizer is a great choice, delivering a shot of nitrogen to a lawn's root system. This causes an immediate increase in production of chlorophyll and other proteins, which support the growth of new leaf tissue. You'll likely need to mow more often as new grass is produced after application of a high nitrogen fertilizer, so be sure to give your lawn extra water as well.
Essential Nutrient of Phosphorus as Fertilizer
A nutrient that is critical to the growth and vigor of all plants, phosphorus (P) is the key to building healthy, dense turf. The modern turf care industry has developed products that are designed to help turf managers maintain a healthy, dense lawn through the correct use of fertilizers.
When applied properly, phosphorus is an essential nutrient for lush turf grass. However, even small amounts of runoff can damage waterways and create nuisance algae growth. Soil testing provides the best information about how much phosphorus may be available to plants in any particular lawn situation, but it's important to understand that there are no easy answers. Maintaining a healthy, dense lawn remains the best defense against excess phosphorus intake.
Winterize Your Lawn with Potassium
Potassium Potassium is a major constituent of plant material. It is essential for the formation of chlorophyll, the development of roots and certain other growth processes. Without potassium, grass will not put on quality weight. A lawn crop deficient in potassium will also be susceptible to disease during periods of stress, such as heat and drought. It is therefore extremely important that you fertilize your home lawn with a slow-release or controlled-release fertilizer that contains potassium or you can use an all-purpose, liquid fertilizer with a high concentration of potassium.
The proper amount of fall-winter fertilizer applied now will help your lawn withstand the ravages of winter weather. Without the proper amount of potassium, your grass will suffer from springtime yellowing, mottling and even dieback.
Certain potassium fertilizers are valuable in the fall to help the grass withstand winter weather. A fertilizer that is heavy in nitrogen will provide a "green" look, but a fertilizer that is heavy in potassium will provide a better-stomped appearance.
Organic Lawn Care
At Bio Green Ohio, our mission is to provide our licensed spray service providers with high quality bio-nutrient fertilizers that are highly beneficial, safe, simple to apply, cost effective, and compatible with other products. Bio Green® products have proven to be effective stand-alone, nutrient fertilizers, on turf and ornamentals, in areas where fertilization regulations have been implemented, as well as a high quality supplement to existing fertility programs.