Lawn Aeration in Dublin, OH
Liquid Lawn Aeration in Dublin, Ohio
Why do we recommend lawn aerations in Dublin, Ohio? The goal of aerating your lawn is to get more oxygen, water and nutrients into the root zone. Improving the aeration in the soil is extremely beneficial to lawns that are growing in clay or compacted soils.
BioGreen products are designed to infuse more O2 into the root zone via key nutrients and weak acids. This same principal works to release some of the soil's Humus into humic acids as well. This method is a microscopic alkali extractive technique that removes salts and creates bonds that are oxygen centric. These microscopic soil interactions create billions of fractures and encourage greater rooting. The rooting becomes the macroscopic aerator and now we have greater pathways for air and water.
We have heard it numerous times from homeowner that their good topsoil was stripped off when their house was built, and they are having problems with their lawns health. The issue is that they were left with a denser clay or subsoil in which to grow their lawn. The soil needs to be improved and aerations helps. If you want your lawn to see improved health, then schedule liquid lawn aeration in Dublin, Ohio.
Benefits of liquid aeration:
Creates billions of fractures and encourage greater rooting.
Covers the entire lawn unlike core aeration which pokes holes every 3-6 inches.
It can be done anytime during the growing season different than the mechanical core aeration which is only recommended during the spring or fall.
No holes are made, and no grass is removed.
No need to mark sprinkler heads, invisible fences or cable lines.
Schedule Liquid Aeration in Dublin, Ohio
Dense lawns need more than just fertilizer. In Ohio, where it rains almost as often as it snows, you need to add plenty of water to your lawn's diet. In areas with clay soil like Dublin, the summer sun will naturally dehydrate the soil, leaving it clumpy, at best. You'll need a second form of aeration to break down those clumps, and turn them into fine sprouts that can soak up water better. At Bio Green Ohio, we've developed the liquid lawn aeration service for Dublin, Ohio homeowners like you.
Get aeration of your lawn grass without the hassle of installing plugs. Call Bio Green Ohio and find out why we're the preferred liquid aeration service in Dublin, Ohio.
Lawn Care Services
QUICK CONNECT
Why Choose Liquid Lawn Aeration?
10 Reasons to Choose Liquid Lawn Aeration over Regular Aeration in Dublin, Ohio
1. Enhanced Nutrient Absorption: Liquid aeration allows nutrients and fertilizers to penetrate the soil more effectively, providing your grass with essential nourishment for robust growth.
2. Deeper Soil Penetration: Unlike mechanical aeration, which only aerates the top layer of soil, liquid aeration reaches deeper into the soil, encouraging root development at greater depths.
3. Reduced Soil Compaction: Liquid aeration breaks up compacted soil more effectively than traditional methods, allowing for improved air and water circulation in the soil.
4. Faster Recovery: With liquid aeration, your lawn experiences minimal disruption, leading to a quicker recovery and less downtime compared to traditional aeration methods.
5. Improved Seed Germination: Liquid aeration creates an optimal environment for seed germination, leading to better grass establishment and a thicker, healthier lawn.
6. Better Weed Control: Aeration helps reduce weed growth, and liquid aeration provides even better weed control by promoting a healthier and denser turf that naturally suppresses weed growth.
7. Environmentally Friendly: Liquid aeration is eco-friendly, using organic and biodegradable compounds that are safe for the environment, your family, and pets.
8. No Soil Plugs: Unlike mechanical aeration that leaves soil plugs on the surface, liquid aeration eliminates the need for cleanup and prevents unsightly soil plugs on your lawn.
9. Consistent Application: Liquid aeration ensures even and consistent distribution across your entire lawn, leaving no patchy areas untouched.
10. Year-Round Application: Liquid aeration can be applied throughout the year, providing continuous benefits to your lawn's health and appearance.
Liquid Lawn Aeration is Just a Better Choice in Dublin, Ohio!
When it comes to lawn aeration in Dublin, Ohio, choosing liquid lawn aeration offers numerous advantages over traditional mechanical methods. Enhanced nutrient absorption, deeper soil penetration, and improved seed germination are just a few of the benefits you can expect. Additionally, liquid aeration promotes a healthier and more vibrant lawn with reduced soil compaction and improved weed control.
At Liquid Lawn Aeration, we take pride in providing top-quality liquid aeration services that are tailored to meet the specific needs of your lawn. With our environmentally friendly and effective approach, you can expect a lush and thriving lawn all year round. Trust Liquid Lawn Aeration for all your lawn care needs in Dublin, Ohio, and experience the difference of a healthy and beautiful lawn that stands out in the neighborhood. Contact us today to schedule your liquid lawn aeration service and take the first step towards a greener, healthier lawn!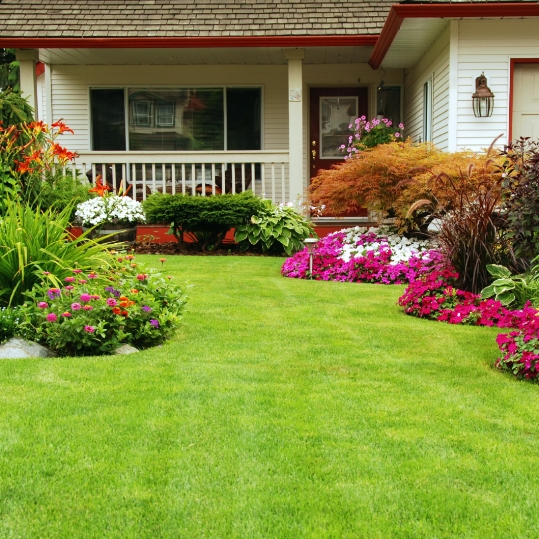 Why Choose Bio Green Ohio?
Family Owned Local Business
Our Commitment To Customer Service
Environmentally-Friendly Fertilizer That Performs
Our Fertilizer Feeds The Soil Food Web
Safe For Waterways
Referral Discount
24/7 Secure Customer Portal
Resource For Customers
Licensed And Insured
Trained/Certified Technicians
Contact Us, Or Request a Quote
If you are interested in our service and would like a free quote, or you would simply like to inquire more information about our services please fill out the short form below and we will get in touch with you soon. Give us a call at (614) 764-2260.
"*" indicates required fields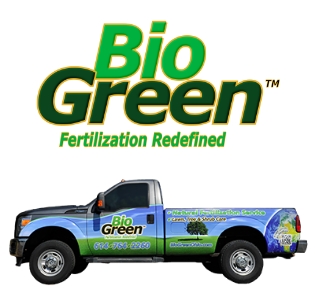 Bio Green Ohio Service Reviews
Norman Lanier
---
David is awesome! Totally reliable and committed to doing an outstanding job for his clients! His products are super effective and eco-friendly. I have used 3 or 4 lawn services over the last 14 years, and after 3 applications by David, my lawn now looks better than it ever has!
Tom Potter
---
I am starting my fourth or fifth season with Bio Green Ohio and have been pleased since day one as I continue to be today. Prior to this, I had used the two well know companies here in Columbus. I was dissatisfied with them both for lack of attention and nonexistent responses when I called or sent a letter. I felt that I was only a number to them and they demonstrated zero interest in working with me other than to have their telemarketers call on a regular basis to up sell another service. So, when I decided to hire another company, I did a lot of research and Bio Green had very strong reviews and is why I chose to go with them. From the start, it was obvious they cared and were interested in what my needs and concerns are. It also is very refreshing that when the Technician is out, he will talk with you if you have any questions rather than the other folks who seem to run a marathon to get in and out as quickly as possible. My lawn has some challenges that Bio Green inherited and has been working hard to remedy. The great thing is that whenever I reach out, the response is immediate and Dave has made several trips to examine and study the issues at hand to determine the best course of action. I cannot overstate how happy I am and would highly recommend Bio Green Ohio to anyone who is looking to replace their current company or new to hiring a Lawn Care Service.
Dave
---
I contacted Bio Green 2 years ago after losing 20% of my lawn to fungus. Dave came out and assessed my lawn and offered his advice. After 2 years and with Bio Green my lawn looks better than it ever has. The other HUGE benefit (that I didn't realize at the time) their process doesn't use harmful chemicals that can hurt your children and pets. I won't trust my lawn to anyone else.
Dan Dragin
---
We had lots of dandelions and other weeds that decided to pop up as everything came in to bloom. Lori went out to the house to give an estimate same day I requested, and scheduled service shortly thereafter. Lawn looks great, and I'm happy that I am not using toxic chemicals for treatment. Thanks!!
Eduardo Collazo
---
Dave and Lori are truly the best! I wasn't seeing results doing my own fertilizing, not to mention all of the weeds and I started to explore alternative options. When I found out that the stuff they use is all natural and safe for my furry buddy I was sold. They were out at my house within days of my request and overnight it seemed that all of the weeds had vanished. My favorite was the personalized note that Dave left on my invoice with some pointers. Very satisfied and strongly recommend!!
Brenda Reddy
---
So far Bio Green has lived up to it's billing. We're not sure our yard has ever looked as good as it does right now. With two dogs it was important to us to find a company who used natural fertilization. We are very happy with our decision to use Bio Green.
Diane Hunter
---
Customer service is top-notch! They are quick to respond and take action. They use products I feel good about using and are very knowledgeable. They use the same care with my referrals.
Ryan Sibley
---
Biogreen has done a great job on our lawn! We have been thrilled with the service they provide, and it's nice to know that their product is safe for kids and pets.